CIOP2016plenarytalkEN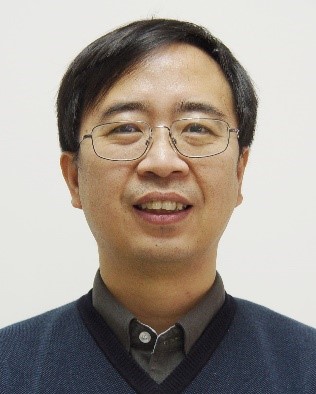 Jianwei Pan
University of Science and Technology of China

Wolfgang Osten
Institute of Applied Optics ITO, University Stuttgart, Germany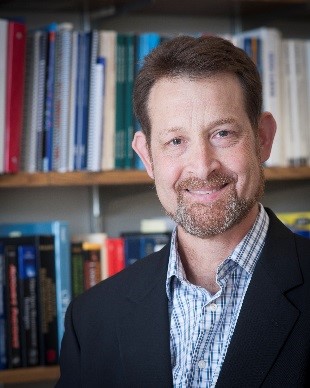 Andrew M. Weiner
Purdue University

Ray T. Chen
Keys and Joan Curry/Cullen Trust Endowed Chair Professor, The University of Texas, Austin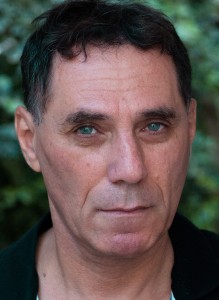 Mordechay (Moti) Segev
Department of Physics, Technion, Israel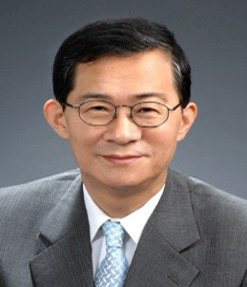 YoungPak Lee
Hanyang University, Seoul, Korea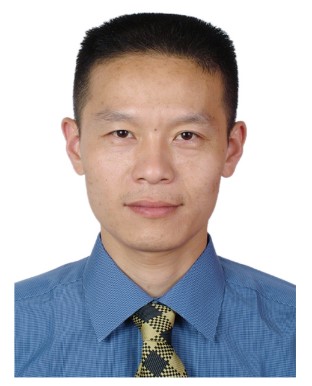 Liejia Qian
Shanghai Jiao Tong University, China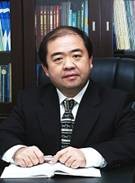 Jianqiang Zhu
Shanghai Institute of Optics and Fine Mechanics, CAS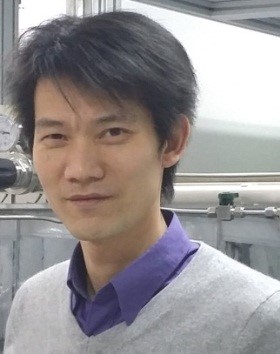 Jian Wu
East China Normal University, China
Name
Affiliation
Title

Jianwei Pan

University of Science and Technology of China

Scalable Quantum Information Processing with Photons and Atoms

Wolfgang Osten

Institute of Applied Optics ITO, University Stuttgart, Germany
Advanced optical metrology between the poles of desire and reality

Andrew M. Weiner

Purdue University

Signal Processing at Light Speed:
Ultrashort Optical Pulse Generation with Arbitrary Waveforms

Ray T. Chen
The University of Texas, Austin
The Evolution and Future Perspective of Silicon Photonics
Mordechay (Moti) Segev
Department of Physics, Technion, Israel
Photonic topological insulators
YoungPak Lee
Hanyang University, Seoul, Korea
Metamaterial electromagnetic-wave absorbers : science and applications
Liejia Qian
Shanghai Jiao Tong University
High-intensity laser technologies: beating the limits of peak power and pulse contrast

Jianqiang Zhu

Shanghai Institute of Optics and Fine Mechanics, CAS

Space-time optics in transmission with random vibration

Jian Wu
East China Normal University
Probe and control ultrafast dynamics of small molecules
| | | | |
| --- | --- | --- | --- |
| | | | |
| Xinliang Zhang | Yong Liu | Jinsong Xia | Minghua Chen |
| | | | |
| Liu Liu | Ming Li | Yikai Su | Carlos Alonso-Ramos |
| | | | |
| Jerry Gao | Xia Chen | | |
On-chip optical signal processing technologies

Xinliang Zhang

Huazhong University of Science and Technology

Active and passive photonic integration for optical wavelength routing chip
Yong Liu
University of Electronic Science & Technology of China
Si microcavities and its applications
Jinsong Xia
Huazhong University of Science and Technology
Microwave photonic frontends based on silicon photonics
Minghua Chen
Tsinghua University
Waveguide, multiplexer, and interface structures for mode division multiplexing on silicon

Liu Liu

South China Normal University
Integrated optical analog signal processing
Ming Li
Institute of Semiconductors, Chinese Academy of Sciences
Silicon photonic devices for signal modulation, filtering and multiplexing
Yikai Su
Shanghai Jiao Tong University
Hybrid integration of carbon nanotubes in silicon photonic structures

Carlos Alonso-Ramos

Universite Paris Sud
Thunderbolt Interconnect – Optical and Copper

Jerry Gao

Intel Corporation

Design and applications of fiber-chip grating couplers

Xia Chen

ORC, University of Southampton
Being updated...
Hai Xiao

Xuping Zhang
A. Ping Zhang
Zhi Zhou
Kwang Yong Song
Bai-ou Guan
Yongkang Dong
Tao

Zhu
Mixing microwave and photonics for sensing applications
Hai Xiao
Clemson University
Ultra-long fully distributed optical fiber sensors and its applications
Xuping Zhang
Nanjing University
Specialty laser direct writing technologies for photonic devices
A. Ping Zhang
The Hong Kong Polytechnic University
Optical fiber sensors-based Smart Structures for Civil Infrastructure
Zhi Zhou
Dalian University of Technology
Stimulated Brillouin Scattering in Few-mode Fibers for Sensor Applications
Kwang Yong Song
Chung-Ang University (South Korea)
Tapered fiber-optic interferometer biosensors
Bai-ou Guan

Jinan University

Brillouin dynamic grating in optical fibers and its applications
Yongkang Dong
Harbin Institute of Technology
Linewidth compression technology of fiber laser based on rayleigh scattering

Tao

Zhu

Chongqing University
Being updated...
| | | | |
| --- | --- | --- | --- |
| | | | |
| Qingming Luo | Xingde Li | Zhen Yuan | Xunbin Wei |
| | | | |
| Xueding Wang | Peng Xi | Zhihua Ding | Jianxin Chen |
| | | | |
| Sihua Yang | Zhuang Liu | Ling Fu | Ping Wang |
| | | | |
| Zheng Huang | Junle Qu | Tymish Y. Ohulchanskyy | Yan Peng |
Visible Brain-wide Networks at Single-neuron Resolution with Micro-Optical Sectioning Tomography

Qingming Luo

Huazhong University of Science and Technology

Label-free and real-time optical micro imaging for tissue histology in vivo
Xingde Li
Johns Hopkins University

Optical Neuroimaging of Psychiatric and Neurological Disorders: From Animal to Human

Zhen Yuan

University of Macau

Tissue characterization based on photoacoustic physio-chemical analysis

characterization

Xueding Wang

Tongji University

Super-resolution: better, deeper, and richer informatio

Peng Xi

Peking University

Functional fourier domain optical coherence tomography and its applications

Zhihua Ding

Zhejiang University

Application of multiphoton microscopy for the histological diagnosis of brain tumor

Jianxin Chen

Fujian Normal University

Intravascular photoacoustic tomography for characterization of atherosclerotic lipid and inflammation

Sihua Yang

South China Normal University

Phototherapy with nano-theranostic agents
Zhuang Liu
Soochow University
Optical fiber based methods for deep brain calcium signal measurements
Ling Fu
Wuhan National Lab for Optoelectronics
Fingerprinting single cell metabolism by hyperspectral stimulated raman scattering microscopy
Ping Wang
HuaZhong University of Science and Technology
Light- and photosensitizer-based theranostics

Zheng Huang

Fujian Normal University
Fluorescence lifetime imaging: superresolution, single particle sensing and novel applications

Junle Qu

Shenzhen University

Optical imaging and light induced therapy with molecular and nanoparticular agent
Tymish Y. Ohulchanskyy

Shenzhen University

The extraction and identification of absorption peaks in terahertz spectrum for a mixture of five neurons
Yan Peng
University of Shanghai for Science and Technology
Counting Circulating Cells by In Vivo Flow Cytometry
Xunbin Wei
Shanghai Jiao Tong University
Being updated...
Juan C. Miñano
Chunyu Zhao

Cheng Liu

Baoliang

Wang

Huizong Lu
Shanyong

Chen

Sen Han
Ke Liu
Zhouling Wu
Jian Bai
Compact optics by multichanneling the ray bundles
Juan C. Miñano
Universidad Politécnica de Madrid
Stitching interferometry – what accuracy to expect?

Chunyu Zhao

Arizona Optical Metrology LLC
Coded split method for the wave-front sensing
Cheng Liu
Shanghai Institute of Optics and Fine Mechanics
A spectroscopic mueller polarimeter for simultaneous measurements of all mueller matrix

Baoliang

Wang

Hinds Instruments, Inc

A study on high speed defect inspection for large aperture ultra smooth surfaces

Huizong Lu

Zhejiang University of Technology
Recent developments of stitching test of large convex optics
Shanyong

Chen

National University of Defense Technology
Inner surfaces measurement of cylindrical ring by using a fizeau interferometer
Sen Han
University of Shanghai for Science and Technology
In situ aberration measurement of lithographic projection objective
Ke Liu
Beijing Institute of Technology
Non-destructive evaluation of defects for large-apterture optics
Zhouling Wu
ZC Optoelectronic Technologies, Ltd.
Long focal-length measurement using divergent beam and two gratings of different
Jian Bai
Zhejiang University
Being updated...
| | | | |
| --- | --- | --- | --- |
| | | | |
| Jianjun Yu | Lian-Kuan Chen | Yi Dong | Qi Yang |
| | | | |
| Zhaohui Li | Ning Liu | Shilong Pan | Jian Wang |
| | | | |
| Gangxiang Shen | Weihong Bi | | |
Recent progress on high-speed optical transmission

Jianjun Yu

Fudan University

Professor Charles Kao, the Chinese University of Hong Kong, and his Nobel prize

Lian-Kuan Chen

The Chinese University of Hong Kong

Photonic generation high stability millimeter wave and remote distribution technology

Yi Dong

Shanghai Jiao Tong University

Contributions of Wuhan to optical communications in China and worldwide

Qi Yang

Wuhan Research Institute of Posts & Telecommunications

Multi-dimensional optical information transmission and processing

Zhaohui Li

Jinan University

Metro short-range optical transmission

Ning Liu

Huawei Technologies Co., Ltd., Shenzhen, China

Fiber-connected distributed antenna system for accurate position localization

Shilong Pan

Nanjing University of Aeronautics and Astronautics

Recent advances in structured light communications

Jian Wang

Huazhong University of Science and Technology

Applying Hadoop cloud computing technique to optimal design of optical networks

Gangxiang Shen

Soochow University

The characterization and device research based on Graphene-Fiber

Weihong Bi

Yanshan University
Being updated...
| | | | |
| --- | --- | --- | --- |
| | | | |
| Toyohiko Yatagai | George Barbastathis | Takashi Fukuda | Chau-Jern Cheng |
| | | | |
| Guohai Situ | Xinzhu Sang | Linsen Chen | Xinping Zhang |
| | | | |
| Hongyue Gao | Baoli Yao | Takanori Nomura | Jian Liu |
| | | | |
| Jixiong Pu | Qing Cao | | |
Holographic Mass Storage—Challenge Again

Toyohiko Yatagai

Center for Optical Research and Education, Utsunomiya University

George Barbastathis

Massachusetts Institute of Technology

Development and evaluation of polarization-sensitive material for polarization holographic recording
Takashi Fukuda
National Institute of Advanced Industrial Science and Technology (AIST)
Synthetic aperture imaging in digital holographic microscopy

Chau-Jern Cheng

National Taiwan Normal University
Generalized phase retrieval algorithms and their applications in computational imaging

Guohai Situ

Shanghai Institute of Optics and Fine Mechanics
Holographic display and 3D light field display

Xinzhu Sang

Beijing University of Posts and Telecommunications
Nano-optics & holographic technologies for virtual/augmented reality: today and future

Linsen Chen

Soochow University
Holographic nanostructuring for functional photonic devices

Xinping Zhang
Beijing University of Technology
Super-fast holographic 3D display in materials and future true 3D TV

Hongyue Gao
Shanghai University

Optical manipulation of particles with holographic optical tweezers

Baoli Yao

Xi'an Institute of Optics and Precision Mechanics, CAS

Generalized phase-shifting digital holography: from monochromatic to RGB color

Takanori Nomura

Wakayama University
Decoupling Criterion for Groove Measurement using Scanning Microscope

Jian Liu

Harbin Institute of Technology
Focusing laser beams through strongly scattering media by using wavefront modulation feedback system
Jixiong Pu
Huaqiao University
Wide-band phase-mask coronagraph with six regions
Qing Cao
Department of Physics, Shanghai University
Being updated...
| | | | |
| --- | --- | --- | --- |
| | | | |
| Xiaowei Sun | Qionghua Wang | Bing Yu | Yan Li |
| | | | |
| Juan Liu | Jun Xia | Puxiang Lai | Ping Yu |
| | | | |
| Guangtao Zhai | Ke Si | Honglong Ning | Xiang Peng |
| | | | |
| Dewen Cheng | | | |
Luminescent nanocrystals and composites for high quality displays and lighting
Xiaowei Sun
Nanyang Technological University, Singapore
Glasses-free 3D displays based on integral imaging
Qionghua Wang
Sichuan University
Quantitative optical spectroscopy and imaging: noninvasive tools for cancer research
Bing Yu
Department of Biomedical Engineering, University of Akron
True 3D displays using liquid crystals
Yan Li
Shanghai Jiao Tong University
Applications of diffractive optical elements in 3D display
Juan Liu
Beijing Institute of Technology
Complex modulation on arbitrary plane by linear canonical transformation
Jun Xia
Southeast University
Ultrasonically guided optical focusing: shining focused light into deep tissue
Puxiang Lai
Interdisciplinary Division of Biomedical Engineering, Hong Kong Polytechnic University
Optical imaging using airy beam
Ping Yu
University of Missouri
Information display using spatial-temporal psychovisual modulation
Guangtao Zhai
Shanghai Jiao Tong University
Deep tissue focusing and imaging using optical phase conjugation or focal modulation technique
Ke Si
College of Optical Science and Engineering, Zhejiang University
The new development of display materials
Honglong Ning
South China University of Technology
Imaging with 3D optical digitizer and measurement network
Xiang Peng
College of Optoelectronics Engineering, Shenzhen University
A review of retinal projection head-mounted display
Dewen Cheng
School of Optoelectronics, Beijing Institute of Technology,
Beijing Engineering Research Center of Mixed Reality and Advanced Display
Being updated...
| | | | |
| --- | --- | --- | --- |
| | | | |
| Lei Zhou | Yaroslav V. Kartashov | Hui Liu | Chao-Yang Lu |
| | | | |
| Daoxin Dai | Zheyu Fang | Jiafang Li | Tao Li |
| | | | |
| Chunxiang Xu | Ling Lu | Qiaoqiang Gan | Minghui Hong |
| | | | |
| Shenfei Zong | | | |
Electromagnetic metasurfaces: physics and applications
Lei Zhou
Fudan University
Topological solitons and light propagation in partially-PT-symmetric potentials
Yaroslav V. Kartashov
Institute of Spectroscopy, Russian Academy of Sciences
Plasmonic spin-hall effects and topological interface states
Hui Liu
Nanjing University
Towards Multi-Photon Experiments with Quantum Dots
Chao-Yang Lu
University of Science and Technology of China
Switchable/tunable silicon photonic integrated devices
Daoxin Dai
Zhejiang University
Plasmonic nanostructure fabrication and near-field optical characterization
Zheyu Fang
School of Physics, Peking University
3D conductive coupling induced significant Fano resonances in a metamaterial
Jiafang Li
Institute of Physics, Chinese Academy of Sciences, China
Plasmonic interference for classical and quantum logical gates
Tao Li
College of Engineering and Applied Sciences, Nanjing University
Surface plasmon enhanced ZnO whispering-gallery mode lasing
Chunxiang Xu
State Key Laboratory of Bioelectronics, Southeast University
Topological photonic crystals
Ling Lu
Institute of Physics, Chinese Academy of Sciences, Beijing, China
Nanocavity strategies for enhanced light-matter interaction within ultra-thin films
Qiaoqiang Gan
University at Buffalo, The State University of New York
Applications of phase change materials for tunable photonics
Minghui Hong
National University of Singapore
Optical Nanoprobes for Biomedical Applications
Shenfei Zong
Southeast University
Being updated...
| | | | |
| --- | --- | --- | --- |
| | | | |
| Claudio Conti | Xiaoying Li | Luming Zhao | Zhipei Sun |
| | | | |
| Qiang Hao | Feng Chen | Xueming Liu | Shanhui Xu |
| | | | |
| Haohai Yu | Han Zhang | Jiangfeng Zhu | Zhiwen Liu |
| | | | |
| Zhigang Chen | Zhiyuan Li | | |
Optical spatial shock waves, from theory to laser-printer graphene antibacterial surfaces
Claudio Conti
Institute for Complex Systems (ISC-CNR), Dep. Physics Sapienza
Quantum information tapping using a low noise fiber optical parametric amplifier
Xiaoying Li
Tianjin University
Chirp features of Dissipative-soliton-resonance pulses in fiber lasers
Luming Zhao
Jiangsu Normal University
Optical modulators with two-dimensional layered materials
Zhipei Sun
Department of Micro- and Nanosciences, Aalto University, Finland
CHigh power nonlinear fiber amplifiers and their applications
Qiang Hao
University of Shanghai for Science and Technology
Lasing in crystalline waveguide systems
Feng Chen
Shandong University
Fiber soliton lasers
Xueming Liu
Xi'an Institute of Optics and Precision Mechanics
Noise suppression of single frequency fiber laser
Shanhui Xu
State Key Laboratory of Luminescent Materials and Devices, South China University of Technology
Progress in praseodymium visible lasers
Haohai Yu
Shandong University
Nonlinear and ultrafast laser photonics of graphene and other two-dimensional materials
Han Zhang
College of Optoelectronic Engineering, Shenzhen University
Ultrafast lasers based on novel solid state laser materials
Jiangfeng Zhu
Xidian University
Second harmonic generation in 2D materials
Zhiwen Liu
The Pennsylvania State University
Nonlinear Optics with Soft-Matter
Zhigang Chen
San Francisco State Univ. and Nankai Univ.
High-efficiency high-harmonic generation and coherent white laser from a single nonlinear
Zhiyuan Li
Institute of Physics, CAS
Being updated...
| | | | |
| --- | --- | --- | --- |
| | | | |
| Han Pu | Heng Fan | Davide Girolami | wei zhang |
| | | | |
| Lijian Zhang | Jinshi Xu | Xiaosong Ma | Yiqi Zhang |
| | | | |
| Peng Xue | Manhong Yung | Yu-Ao Chen | Zhiliang Yuan |
| | | | |
| Simone Severini | | | |
Cold Atoms Inside Optical Cavities
Han Pu
Rice University
Coherence resource and entropic uncertainty relations: Theory and Experiment
Heng Fan
Institute of Physics, Chinese Academy of Sciences
Efficient detection of the quantum fisher information
Davide Girolami
Dept. of Atomic and Laser Physics, University of Oxford
Quantum light sources based on Silicon devices and their application in temporal quantum ghost imaging
Wei Zhang
Electronics Engineering Dept., Tsinghua Univ.
TBA
Lijian Zhang
Nanjing University
Quantum simulation with linear optics
JinShi Xu
University of Science and Technology of China (USTC)
Harnessing single photons in quantum technology
Xiaosong Ma
National Laboratory of Solid State Microstructures, School of Physics,
Collaborative Innovation Center of Advanced Microstructures
Control of light propagation in fractional Schrödinger equation
Yiqi Zhang
Xi'an Jiaotong University
Realization of the contextuality-nonlocality tradeoff with a qubit-qutrit photon pair
Peng Xue
The department of Physics, Southeast University
From quantum algorithmic cooling to the second law of thermodynamics
Manhong Yung
South University of Science and Technology of China
TBA
Yu-Ao Chen
University of Science and Technology of China
Optically-seeded laser for quantum communications
Zhiliang Yuan
Toshiba Research Europe Limited
Contextuality as a Resource in Quantum Information Processing
Simone Severini
University College London
Being updated...
| | | | |
| --- | --- | --- | --- |
| | | | |
| Ajoy Kumar Kar | Martin Booth | Bai-Ou Guan | Xifeng Ren |
| | | | |
| Xiangping Li | Takashige Omatsu | Ya Cheng | Qidai Chen |
| | | | |
| Shiliang Qu | Xinbing Liu | Dong Wu | Quanzhong Zhao |
| | | | |
| Feng Chen | | | |
Compact photonics and biophotonics devices
Ajoy Kumar Kar
Heriot Watt University
Dynamic Optics for 3D Material Processing Using Femtosecond Lasers
Martin Booth
University of Oxford, UK
193 nm Excimer laser inscribed microfiber Bragg gratings and their applications
Bai-Ou Guan
Jinan University
Quantum plasmons in nanoscale waveguides
Xifeng Ren
University of science and technology of China
Optical multiplexing for high capacity information technology
Xiangping Li
Institute of Photonics Technology, Jinan University
Nanostructures fabrication by optical vortices illumination
Takashige Omatsu
Chiba University, Japan
Transparent materials processing with shaped femtosecond laser pulses
Ya Cheng
Shanghai Institute of Optics & Fine Mechanics & East China Normal University
High-performance micro-nano-photonics devices fabricated by femtosecond laser
Qidai Chen
College of Electronic Science and Engineering, State Key Laboratory on Integrated Optoelectronics, Jilin University Region Jilin University
Fabrication of microfluidic chips in glasses and fibers by femtosecond laser pulses
Shiliang Qu
Harbin Institute of Technology at Weihai
High speed fabrication of precision holes by parallel drilling
Xinbing Liu
Panasonic Boston Laboratory
High efficiency Femtosecond laser 3D microfabrication based on SLM
Dong Wu
University of Science and Technology of China
Tuning of tribological property of metals by ultrashort pulsed laser micro-/nanostructuring
Quanzhong Zhao
State Key Laboratory of High Field Laser Physics, Shanghai Institute of Optics and Fine Mechanics, Chinese Academy of Sciences
Laser Fabrication: Form Microlens to Compound Eyes
Feng Chen
Xian Jiaotong University
Being updated...
| | | | |
| --- | --- | --- | --- |
| | | | |
| Mauro Tonelli | Jianrong Qiu | Dariusz Hreniak | Maxim Ivanov |
| | | | |
| Xiaodong Pi | Qiaoliang Bao | Zhenhua Ni | Haibo Zeng |
| | | | |
| Long Zhang | Qingdong Zheng | Xutang Tao | Yanqing Lu |
| | | | |
| Saifeng Zhang | | | |
Investigation of novel materials for anti-Stokes cooling efficiency
Mauro Tonelli
Physics Department of Pisa University- Italy
Novel materials for broadband optical amplification and tunable laser
Jianrong Qiu
College of Optical Science and Engineering, Zhejiang University
Optical studies and potential applications of re-doped Sr

2

CeO

4

nanocrystals
Dariusz Hreniak
Institute of Low Temperature and Structure Research, Polish Academy of Sciences
Fabrication of optical ceramics with laser synthesized nanopowder
Maxim Ivanov
Institute of Electrophysics, Ural Branch of Russian Academy of Sciences, Russia
Photonics of two-dimensional materials: graphene and beyond
Qiaoliang Bao
FUNSOM and Collaborative Innovation Center of Suzhou Nano
Modulation of the optical and optoelectronic properties of two dimensional materials
Zhenhua Ni
Southeast University
All-Inorganic perovskite QLEDs towards flexible high-definition displays
Haibo Zeng
Nanjing University of Science & Technology
Microstructure-composited materials for high-power lasers
Long Zhang
Shanghai Institute of Optics and Fine Mechanics, Chinese Academy of Sciences
Material design and interface engineering for high-performance polymer solar cells
Qingdong Zheng
Fujian Institute of Research on the Structure of Matter, Chinese Academy of Sciences
Crystal Growth and Optical Properties of a Series of New Molybdates and Tungstates
Xutang Tao
State Key Laboratory of Crystal Materials, Shandong University
Liquid crystal photoalignment technology for singular optics applications
Yanqing Lu
Nanjing University, China
Nonlinear Optical Properties of Two-dimensional Materials
Saifeng Zhang
Shanghai Institute of Optics and Fine Mechanics, CAS, China
Silicon Quantum Dots: Materials and Optoelectronic Devices
Xiaodong Pi
State Key Laboratory of Silicon Materials, Zhejiang University
Being updated...