News
Industry Forum of MWP2017
The industry forum will present you the up to state microwave photonics components, technology, system applications and T&M solutions by distinguished speakers from the industry.
Subject: Component, T&M and System application for Microwave Photonics
◆Date & Time: Oct.23, 13:30-17:30
◆Place: Room 303, China National Convention Center(CNCC), Beijing
◆Chairman:
Dr. X. Steve Yao, Founder & CTO, General Photonics
Dr. Tao Zhou, Chief Scientist, Southwest China Research Institute of Electronic Equipment
Mr. Wentao Wang, Senior VP, Luster LightTech Corp
◆List of guest speakers and topics
Time
Name
Title
Company
Topic
13:30-13:50
Dr. X. Steve Yao
Founder & CTO;
Director, Photonics Information Innovation Center
General Photonics,USA;
Hebei University, China
Microwave Photonics Application Examples
13:50-14:10
Dr. Andreas Gerhard Steffan
Senior Engineering Manager
Finisar, Germany
High-Power Photodiodes for Analogue Applications
14:10-14:30
Dr.K V Reddy
Founder and President
Pritel, Inc., USA
Applications of Mode-Locked Lasers in Microwave Photonics
14:30-14:50
Dr.Thomas Lee
VP Marketing
SHF Communication Technologies AG, Germany
Adapting a 64Gbps Multi-channel BPG and DAC for High Speed Arbitrary Waveform Generation
15:00-15:30
Tea Break
15:30-15:50
Dr.Tao Zhou
Chief Scientist
Southwest China Research Institute of Electronic Equipment, China
Development Trend of Microwave Photonic Technology and Photonic Integrated devices
15:50-16:10
Dr.Kai Wang
Director assistant, Microwave Photonics Department
East China Research Institute

of Electronic Engineering

, China
Microwave Photonics and Applications in the Radar Field
16:10-16:30
Mr. Feng Chen
Support Manager
Rohde & Schwarz, China
Test solutions on uW, mmW and THz Applications
16:30-16:50
Dr.Yongpeng Zhao
Director
Luster LightTech Co.,Ltd.China
Microwave Photonic Device, Technology and Applications
16:50-17:30
Panel Discussion
Moderator: Dr. X. Steve Yao, Dr. Tao Zhou, Mr. Vincent Wang
Biographies of chairman, co-chairman and speakers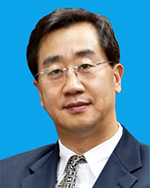 Dr. X. Steve Yao is the founder of General Photonics Corporation in Chino, CA, a leading company for polarization and timing control and measurement for fiber optic telecommunications, sensor, and medical imaging industries. He is also the director of the Photonics Information Innovation Center (PIIC), the Changjiang Scholar Professor and the National Qianren Professor of Hebei University. Dr. Yao has authored more than 80 referred journal publications and a book chapter in RF Photonic Technology in Optical Fiber Links detailing his break-through OEO research for generating 10GHz and higher frequency signals. He holds more than 70 issued U.S. patents and 29 NASA's innovation awards, four of which has been determined by NASA" to be of significant value in the advancement of the aerospace technology program of NASA." In addition, four products based on his inventions have won different top innovation awards in the industry. He also served as a member of the Technical Committee for OFC in 1998, 2000, and 2001. He was the organization committee member for the Microwave Photonics Conference in 2000 (MWP'2000). Dr. Yao is a fellow of the Optical Society (OSA) and currently serves as a topical editor for Optics Letters. Dr. Yao worked at NASA's Jet Propulsion Laboratory from 1990 to 2000, concentrated on the research and development of microwave photonic devices and systems, where he invented the opto-electronic oscillator for generating the world cleanest 10 to 80 GHz RF signals. He was responsible for the design and demonstration of the X-band fiber optic antenna remoting system for NASA's Deep Space Network. Prior to JPL, he was an optical engineer at ADC Fiber Optics from 1985 to 1987, responsible for developing the first generation of fiber optic WDM devices. Dr. Yao received M.S. and Ph.D. degrees in Electrical Engineering/Electrophysics from the University of Southern California in 1989 and in 1992 respectively, and a M.S. degree from Xidian University/Beijing 11th Institute of China Electronics Administration in 1984 and a BS degree from Hebei University in 1982.
Dr. Tao Zhou received Ph.D. degree in optical engineering from Zhejiang University, Hangzhou, China, in 2003. In august 2003, he started to work at the 29th Research Institute of China Electronics Technology Group Corporation, where he is a Professor, Chief Expert, and Director of the Microwave Photonic Research Group. In 2012, he was involved in the Reserve Candidate for Academic and Technical Leaders in Sichuan. His current research interests focus on microwave photonics and broadband signal processing, which include photonic processing of microwave signals, photonic generation of microwave, special fiber application, beamformer technique, and optically controlled phased array antenna. Dr. Zhou received National Defense Progress Award in 2011, and National Defense Invention Award in 2016. He is the holder of twenty-two issued Chinese patents, and has authored and co-authored over 30 journal papers.
Mr. Vincent Wang joined Luster LightTech Corp in Nov.2011, and is currently the Senior VP of the company. He received the B.E. degree from Tianjin University in July 1997. He started to work at the 46th Research Institute of China Electronics Technology Group Corporation in Aug. 1997. From Mar. 2000 to Oct. 2001, he worked at Shenzhen Open Technology Co., Ltd as a R&D engineer.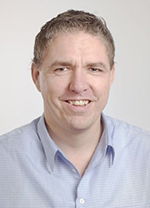 Dr. Andreas Gerhard Steffan studied electrical engineering and physics at Rheinisch-Westf?lisch Technische Hochschule (RWTH) Aachen, where he received his Dipl. Ing. and Dipl. Phys. degree. His diploma theses were on Silicon-on-Insulator (SOI) waveguides and the work was carried out at the Institute of Semiconductor Technology (IHT) in cooperation with AMO GmbH, Aachen. In 2002 he received his Ph.D. from the University of Cambridge, England. Afterwards he joined u2t Photonics AG now Finisar. Initially he worked as project manager on the development of new transmitter, receivers and test and measurement products, including modulators and pulsed laser sources. At Finisar, he's now heading the T&M / Analogue Products development group. He is a member of IEEE Photonics Society, the Institute of Physics (IoP), and received awards from the Engineering and Physical Science Research Council (EPSRC), Renishaw plc. and the Cambridge European Trust.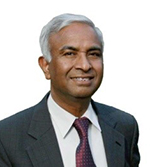 Dr. K V Reddy is the founder and president of PriTel, Inc., an entrepreneurial company that manufactures ultra high speed test equipment for fiber-optic telecommunications. PriTel was the 1st company to make Femtosecond Fiber Lasers. Dr. Reddy obtained M.S. from the Indian Institute of Technology – Madras (IITM), India, and Ph.D. from the University of Wisconsin, Madison, USA. He is a recipient of the IITM Distinguished Alumnus Award, and serves on the University of Wisconsin's Chemistry Advisory Board.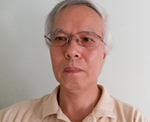 Dr. Thomas Lee is currently VP Marketing for SHF Communication Technologies AG. His main responsibilities centre on key customer interactions and technical support, as well as the introduction of new products.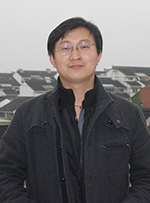 Dr. Kai Wang is currently the director assistant of the microwave photonics department of the East China Research Institute of China. He was among the first selected in the "Recruitment of Youth Talents" of the East China Research Institute of China. He has more than seven years work experience in radar engineering and microwave photonics, research and development and project management. As project leader and principal member, he has undertaken many national and provincial research projects, including defense 973 program, "12th Five-Year Plan" civilian space advanced research, basic defense technology program, and leading special projects of China Electronics Technology Group.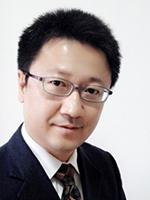 Mr. Feng Chen is the product support manager of Rohde & Schwarz China. Being professional in test instruments and system including fundamental, skill, technology, standards involving RF, microwave, mm-wave and electromagnetic field, he has engaged in the test & measurement work for more than 20 years. He is an expert in the measurement and metrology about power, spectrum, noise, EMC, vector analysis, analog and digital modulation involving signal frequency range from DC up to THz.
Dr. Yongpeng Zhao received the B.E. degree from University of Science & Technology, Beijing in 1996, and M.S. degree from Northern (Now Beijing) Jiaotong University in 1999, and Ph.D. degree from the Beijing University of Posts & Telecommunications in 2002. From 2002-2005, he was a Post-Doctorate Fellow in Technical University of Eindhoven, the Netherlands. After that, he joined Luster LightTech Corp. Beijing, China. As an expert of fiber optics and optical communications field, he has been leading the business technology directions, new product development and advanced product solutions in the fiber optic component & instrument (FOCI) business unit of the company. He has authored or co-authored more than 20 journal papers. He is a technical program committee (TPC) member of OFC2017. He also served as TPC member for OFC in 2015 and 2016.